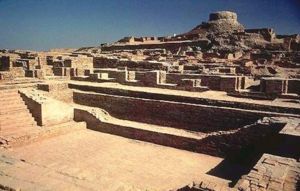 History of Pool Covers
Pool Cover History:
Covering pools began to satisfy a variety of needs for pool owners and mangers as pools became more and more popular dating as far back as the Roman Empire. As pool maintenance and care became more and more important in various methods of covering pools to protect them from a variety of harmful conditions, including debris, heat and cold as well as freezing.
To keep out debris, keep in heat or keep out heat, Pool covers serve multiple purposes. Solar pool covers are also a very popular way to warm up a pool in colder climates. Solar Pool Covers are an effective means of extending the season for swimming pools. Security Pool Covers are an important feature to provide safety and peace of mind to pool owners with young children in their home or in their neighborhoods. In areas that reach freezing temperature, it is important to close a pool properly. This varies greatly between in-ground and above-ground pools. By taking steps to properly secure the pool, it lessens the likelihood that the superstructure will be damaged or compromised by freezing water. A rolled up Thermal Bubble pool cover is used to reduce water loss from evaporation and heat loss. In preparation for freezing temperatures, an in-ground swimming pool's pipes must be emptied. An above-ground pool should also be closed so that ice does not drag down the pool wall, collapsing its structure. The plumbing is sealed with air, typically with rubber plugs, to prevent cracking from freezing water. The pool is typically covered to prevent leaves and other debris from falling in. The cover is attached to the pool typically using a bungee-type stretch cord and hooks fitted into the pool surround. The skimmer is closed off or a floating device is placed into it to prevent it from completely freezing and cracking. Floating objects such as life rings or basketballs can be placed in the pool to avoid its freezing under the cover. Drain plugs on the pool filter are removed after the filter has been cleaned. The pool pump motor is taken under cover. Winter chemicals are added to keep the pool clean. In climates where there is no risk of freezing, closing down the pool for winter is not so important. Typically, the thermal cover is removed and stored.
Winter sunlight can create an algae mess when a cover that has been left on all winter is removed. The pool is correctly pH-balanced and super-chlorinated. One liter algaecide for every 50,000 liters of pool water should be added, and topped up each month. The pool should be filtered for one to two hours daily to keep the automated chlorination system active.
Covers There are two main types of pool covers:
Thermal bubble covers and debris covers.
Debris covers:
These covers are typically attached all winter, by hooked bungee cords or hooked springs connected to the pool deck, and are usually made of black or green fine PVC mesh. They are designed to stop leaf debris from entering the pool. They also provide some safety for animals and small children, but should not be relied on. They are not popular in warmer climates, due to the five to ten minutes it takes to fit/remove, making them inconvenient for repeated application and removal. Thermal bubble covers
Thermal bubble Solar covers are lightweight UV stabilized floating covers designed to minimize heat loss on heated swimming pools. Typically they are only fitted in spring and fall (autumn) when the temperature difference between pool water and air temperature is greatest. They raise the temperature of a pool by around 20 °Fahrenheit after being on the pool for a week. Most heat in a pool is lost through evaporation. Bubble covers are typically applied and removed by being rolled up on a device fitted to one side of the pool (see illustration). Covers fall apart after 4 or 5 years due to sun exposure, overheating in the sun while off the pool, and chlorine attacking the plastic. Bubble covers should be removed during super chlorination.
Safety Pools present a significant risk of infant and toddler death due to drowning. In regions where residential pools are common, drowning is a major cause of childhood fatalities. It is advisable to closely watch small children around swimming pools, especially private pools that do not have professional lifeguards. Adults are more likely to be aware of risks, but it is still a good idea to have more than one person around when using a private pool. As a precaution, many municipalities have bylaws that require that residential pools be enclosed with fencing to restrict unauthorized access. In public pools there is a lower risk of accident, with trained lifeguards on duty whenever the pool is open. Because of the risk of drowning and the desire for greater safety, and technological advances that make such safety possible, more and more public pools are equipped with computer-aided drowning prevention or other forms of electronic and sometimes automated safety and security systems. Among these are the Poseidon system, Swimguard, and the Drowning Early Warning System (DEWS). The best way to ensure safety around pools is to be educated. Knowing how a swimming pool works greatly improves safety. Long-haired individuals must avoid water inlets. These inlets, also known as skimmers, are rectangular holes on the wall that are sometimes party or completely underwater. In private pools there can be one to two inlets, in public pools five to twenty. Also to be avoided are the main drains, usually identified as round mesh covered objects on the pool floor, as poor design can occasionally cause a safety problem. Building codes and product standards have eliminated these hazards for current designs, but not all pools are up to standard. Also, the bigger the body of water, the greater force it needs to have the water circulating. Stronger water pumps are used on large pools to keep them healthy, so extra care must be taken when swimming along the sides or floor of the pool.